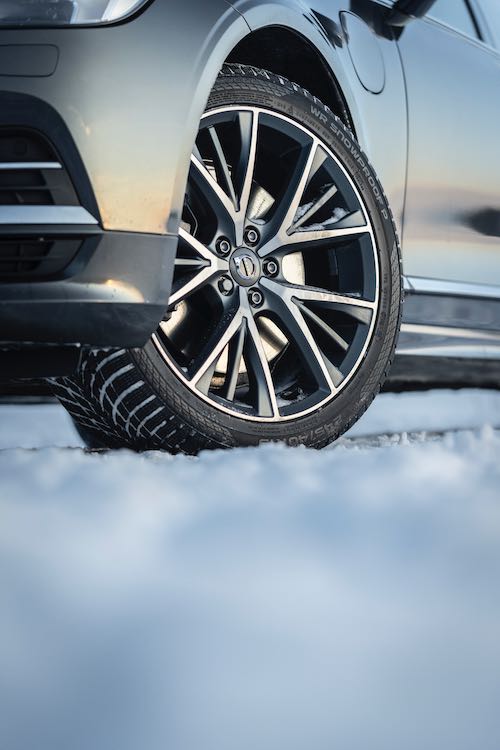 Now when summer comes to an end and the days are quickly getting shorter, we know that we are in autumn and that winter is approaching. It might still be early, but it is good to plan when you estimate to change your tyres. You should start by looking at do you need a new set of winter tyres or are the tyres that you used last year are still in good condition. If not, then you need to start looking for winter tyres to buy. Let's get back to how to select good new tyres. Then you need to decide if you will change the tyres or if you will let a service station do the change for you.
I tend to start looking through the calendar, making sure that all the national holidays are marked so I get a good overview. If you have kids, then also mark those days that the kids have days off. If you plan any vacation, then those days should also be put in there. Once you have a good overview, then try to estimate when the winter tends to come; as we all know, the timing can vary a lot year by year, but I would say for the Nordics, we are looking at somewhere between mid-October at the earliest and then to mid-November, as I would say that after mid-November you definitely want to have the winter tyres mounted on your car.
Regulations say that you will need to have winter tyres mounted on your car from December 1st until March 31st in some countries. You can mount the winter tyres before that. For studded tyres, you can only have them on your car between October 1st and April 15th; for non-studded, there are no regulations, but it is not advisable to drive with them during warm weather as they do not perform very well during the warm weather and the wear is drastically increased, which is a waste of good tyres, especially when your safety on the roads is decreased, as you will not have optimal performance with the winter tyres during summers. You need to know what applies for your area when you need to have winter tyres on your car and when they are not any longer allowed. You will need to switch back to your summer tyres once the winter is over for optimal performance during the summer season.
Shifting tyres should be done to ensure that you have the right tyres for the right season. The rubber compound in the tyres is optimized for the weather and temperature conditions that are present during summer and winter, and as you know, they are quite different. We don't wear the same clothes and shoes during summer and winter. If you need to buy new winter tyres, then you will have studded and non-studded to choose between, and the weather conditions where you live will determine your choice.
For more information regarding changing tyres, visit: https://www.nokiantyres.com/